Irene Elaine (Hobart) Crowley
(February 14, 1949 - August 3, 2014)

Irene Elaine (Hobart) Crowley passed away August 3, 2014, from cancer at her Canby home surrounded by family. She was born February 14, 1949, in Silverton to Wilbur and Mabel Hobart and grew up on a farm near Marquam. She attended Butte Creek Grade School and graduated from Molalla Union High School in 1967. After high school she attended Salem Business College and shortly after began work for the Commercial Bank, Molalla Branch, where she worked for the next 40 years, retiring in 2008.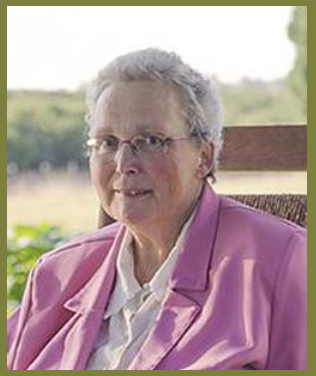 She married Jerome Crowley on July 26, 1975. They had one son, Steven, born in 1985. Irene enjoyed flowers and watching hummingbirds.
She is survived by her husband, Jerry; son, Steven; daughter, Laurie Crowley; brother, Lloyd Hobart; sisters, Roxie Hobart and Karen Dodds; and several nieces and nephews.
Visitation will be 11:00 a.m.to 8:00 p.m., Fri., Aug. 8th at Unger Funeral Chapel, Mt. Angel.
Services will be at 1:00 p.m., Sat., Aug. 9th at Smyrna United Church of Christ, 31119 S. Hwy. 170, Canby with interment at Miller Cemetery near Silverton.
Reprinted from the Unger Funeral Chapel, Silverton, Oregon.