Helen Louise (Naylor) Cross
---
Helen Louise (Naylor) Cross
July 28, 1929 - April 27, 2015
Helen Louise Cross peacefully passed away at the age of 85 on April 27, 2015 at her home in Canby, surrounded by her family.
Helen was born on July 28, 1929 in Arapaho, Oklahoma to Samuel & Lovie Naylor. She was the oldest of five children and was affectionately known as 'Sis' to her 4 brothers: Gayle, Kenneth, Stanley, & Dwight.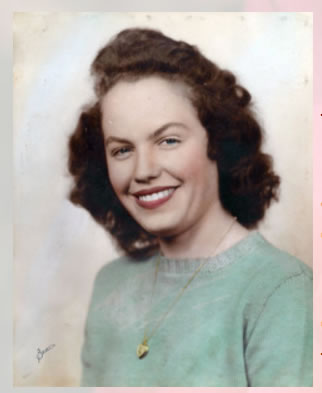 Helen moved with her family from Oklahoma to Milwaukie, Oregon in 1943 and later moved to a farm in Mulino. She graduated from Molalla High School in 1947. She and her husband Earl were part of the Canby community for 37 years.
She met and fell in love with Earl Lloyd Cross at a square dance gathering in Oregon City. They married on August 28, 1949 and made their home in Oregon City. On August 6, 1950 they had a daughter, Marie Christine Cross.
Helen was a wonderful homemaker, devoted to her husband, daughter, family and friends. She was an excellent gardener and canner. She enjoyed being with the people she cared about and you would find her spending time with them hunting, camping, clamming, fishing, traveling, or working.
She worked hard alongside Earl on their farms in Oregon City, Molalla and Gervais and other properties that they remodeled. Through the years she also worked at various jobs. She managed the sauna house on Molalla Avenue in Oregon City and also worked with her best friend, Eola Ellyes, at the Oregon City Drive-in and Dick's Club 19, in Gladstone.
Helen enjoyed sewing and quilting and made the BEST dish scrubbers out of nylon netting. She was part of a quilting group that met on Tuesday mornings. She always looked forward to being with her quilting ladies.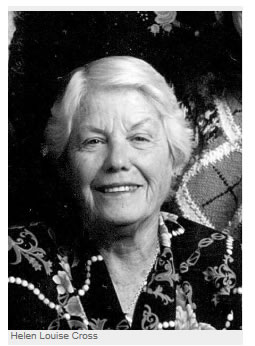 Helen was a woman of faith, committed to reading the Bible, living according to God's Word and praying for her family, friends and country daily. She invited those in her life to know Jesus, not by preaching, but by consistently modeling what it looked like to have a relationship with Him. She has left us with a remarkable legacy, as well as the memories of unconditional love, her great smile, warm embrace, and caring heart. We will miss her and look forward to the day when we are united again.
Helen is survived by her daughter, Marie Maxwell (Bob), granddaughter Michelle Goddard (Jeff), grandson Robert Maxwell (Heather), and great grandchildren Emily Fry, Jonah Fry, Levi Goddard, Bradley Goddard, Paige Maxwell, Michael Maxwell, and Daphne Maxwell. Helen's family would like to express gratitude to the Providence Hospice team for their wonderful care of Helen and the support they have been to her family.
The Celebration of Life service will be held on Friday, May 22 at 1:00 at the Community Center.