Susan Mae (Yoder) Corey
---
Date of birth - May 23, 1948
Date of death - December 11, 2002
Susan Yoder Corey died peacefully in her sleep on December 11, 2002 from complications resulting from a courageous 11-year battle with breast cancer.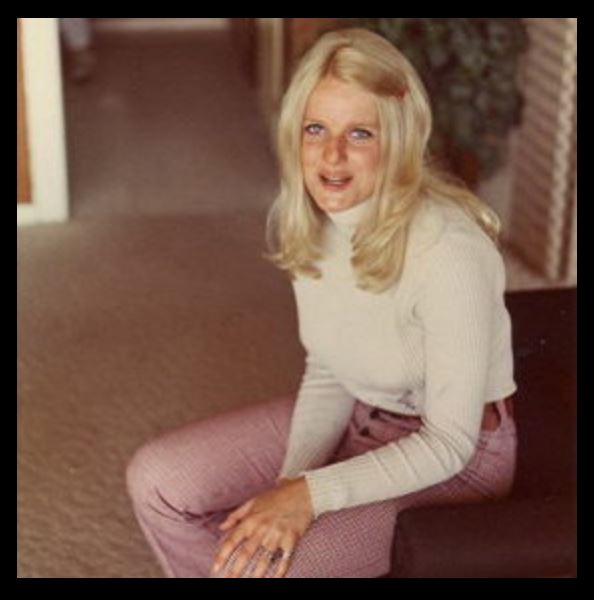 Born Susan Mae Yoder on May 23, 1948, in Oregon City, she was the youngest of Nolan and Helen Yoder's four daughters. Growing up in the small community of Yoder, Ore., Susan spent time as a young girl with numerous activities such as 4-H, youth groups and vocal performances.
Susan graduated from Molalla Union High School in 1966. As a high school student, Susan participated in theater, rally and student government. She then went on to study speech and drama at the University of Oregon.
Susan's love for theater kept her extremely busy in college, as did her activities as a member of Chi Omega sorority. She received a B.S. as well as her teaching certificate upon graduation in 1970.
When Susan moved to San Francisco she began her career in telecommunications. In 1994 she did graduate studies at the University of Denver, while continuing to work for US West Communications.
On June 23 1973, Susan married Stephen Todd Corey, whom she had met during her years at the University of Oregon. While working in Portland for Pacific Northwest Bell, Susan gave birth to her daughter Stephanie in 1981 and then to her son Jeffrey, in 1983. The family moved to Lake Oswego from Wilsonville in 1985 and Susan immediately became active in her new community.
In 1987 she became the first woman to join the Lake Oswego Rotary Club and also served as a board member at the Lakewood Center for the Performing Arts. Susan used her leadership skills and talent for public speaking to assist many philanthropic organizations. She was a strong proponent of public education and worked on many campaigns to support Lake Oswego Public Schools.
From 1998-99 she served as president of the Laker Club. After a professional career of almost thirty years, Susan took an early retirement in 1999. A member of the Oswego Lake Country Club, Susan was an avid golfer. Susan enjoyed the outdoors and frequently hiked and walked with friends. Susan also loved to entertain friends and family. Most importantly, Susan loved spending time with her family and was able to travel extensively with them in her final years.
She was loved dearly and will never be forgotten. Susan was preceded in death by her parents, Nolan and Helen Yoder, and a daughter, Kristine Corey. Survivors include husband Stephen Corey; children Stephanie and Jeffrey Corey; sisters Marcia Oswalt, JoAnn Beck and Kathleen Frome; eight nieces and nephews; and many friends.
A memorial in celebration of Susan's life is scheduled for Sunday, January 5, 2003, at 4:00 p.m. at Christ Episcopal Parish, Lake Oswego. The family suggests remembrances to the Ruth J. Spear Breast Cancer Center, Providence St. Vincent Medical Center, PO Box 3350, Portland, OR 97208-9606.
~ The Oregonian (Portland, OR); 15 Dec 2002.