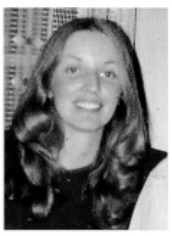 Mary Jane (Bissell) Cooper, age 56, born July 04, 1954, died July 03, 2011.

Jane, as she insisted on being called, was born to Dean and Nellie Bissell in Mena, Ark. She was almost a native Oregonian, as the family moved to Molalla two months before her first birthday.

Her dad was a log truck driver, and her mom was a stay-at-home mom. Jane was the third of four siblings in a one-income household, so she was no stranger to hard work. She picked strawberries and beans in the summer to pay for school clothes and helped take care of Old Betsy, the milk cow, a number of pigs, chickens and the large garden that provided the family's main source of food.

An avid horsewoman, Jane was especially fond of her favorite quarter horse, Bucky. Jane graduated from Molalla Union High School in 1972, where she served as head majorette on the MUHS award-winning baton twirling team as a senior.

Jane enrolled in the Secretarial Science Program at Oregon State University in the fall of 1972, where she met Alan White Cooper. They were married Aug. 31, 1974. They moved to California, where Jane finished her undergraduate coursework and received her bachelor's degree in accounting from Cal State University, Long Beach.

She accepted a job offer from TRW Corporation, where she was quickly identified by management as a young employee to be fast-tracked into their management development program. Although she left TRW a short time later, Jane had a long and distinguished career as a manager/executive in the corporate accounting world for a number of companies and reached her zenith as a Manufacturing Finance Controller.

Jane was preceded in death by her father, Dean L. Bissell, in 2002. She is survived by her husband, Joel Tanaka of Sherwood; her mother, Nellie Mae Bissell of Molalla; her children, Christopher (Sarah) Cooper and Tiffany Cooper, both of San Diego; her brother, Edward (Janette) Bissell of Salem; her sisters, Peggy (Larry) Koppes of Vancouver, Wash. and Sherrie Goddard of Silverton.

Jane's qualities that so endeared her to us can best be described by the following eulogy written by her husband Joel Tanaka:
She was a loving and exceptional wife, mother and den mother to an undeserving husband, two semi-deserving children and two undeserving dogs.

During her working career, she was a smart, caring manager who was devoted and concerned about her employees well before this became an empty cliche. Her employees loved and respected her, and they looked to Jane for guidance and direction on both a career and personal level.

Jane was the ultimate mother, and I think that because she lacked grandchildren, she transferred this affection to her dogs. Despite my nagging, she had a hard time disciplining her dogs, but she took a great deal of satisfaction and comfort from her dogs. All her dogs sensed her innate love and concern and responded accordingly to her.

Jane loved and looked forward to the fall when all of her favorite holidays occurred. No matter how she felt or what her physical ailments were, she made sure that the neighborhood kids had the best trick or treat destination, and she always overfilled their candy bags. During the Thanksgiving and Christmas season Jane would adorn the house with every imaginable knickknack and adornment and would eagerly await the holidays. She did this with a refreshing and timeless enthusiasm that would affect even the most diehard curmudgeon.

Her holiday towels, placemats, plants and decorations would be placed in every imaginable location, but she took such unbridled joy it was impossible to resist.

Jane was my friend, my lover and my confidante, and her passing has created a void that I will never recover from. She was what kept me going, and I wish that I was a fraction of the person that she was. Jane was my life.
A celebration of life for close friends and family was held Thursday, July 7, 2011, at Arrowhead Golf Course Farmstead Restaurant, followed by interment at Adams Cemetery in Molalla.
Published in The Oregonian on July 8, 2011