Cleo Marie (Skirvin) Christophersen
---
Date of Birth - December 4, 1924
Date of Death - February 5, 2018
Cleo Marie (Skirvin) Christophersen passed away peacefully just after midnight on February 5, 2018, at Westminster at Lake Ridge, Lake Ridge, VA, her residence for the past fourteen years.
Surrounded by friends and family in her final days, Cleo was a dedicated, loving mother who enjoyed traveling, gardening, and family gatherings.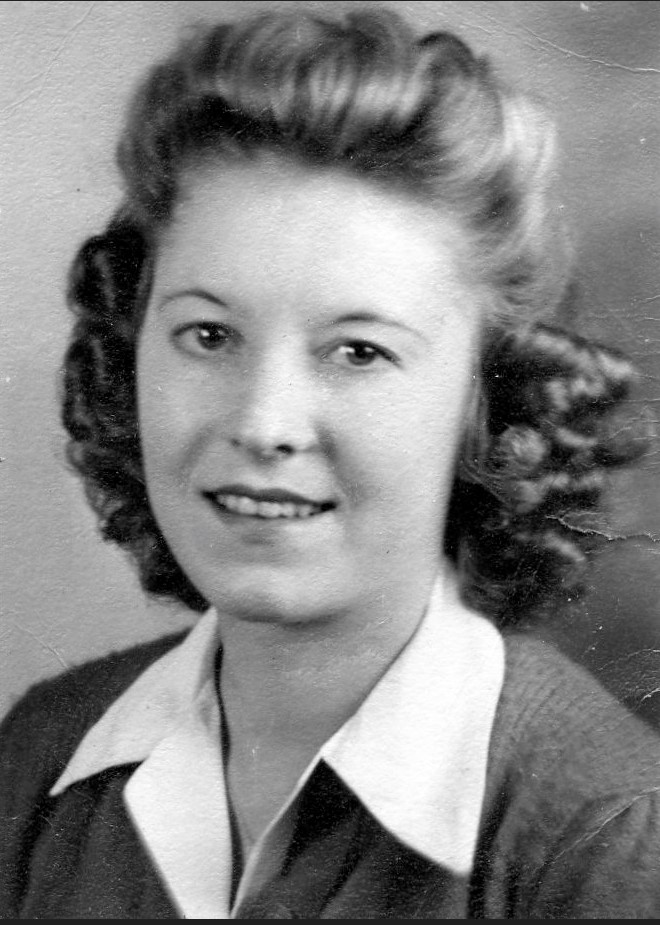 Born on December 4, 1924, in Scotts Mills, Oregon, Cleo grew up in and around Marquam, where she and her 11 siblings helped on the family farm. Along with her older sisters Ruth and Elsie, Cleo also cared for the younger children until she moved to Seattle.
There she met and married her husband Raymond Christophersen of Ballard, Washington, who died in 1997 shortly after their 50th wedding anniversary.
While raising their son, Eric, they enjoyed traveling around the Pacific Northwest and to Hawaii. In 2003, Cleo moved to Virginia where she loved to visit her son, his wife Donna, her six grandchildren, their spouses, and one great-grandchild: James (and Katie) Christophersen and their daughter Pia Bernadette of Arlington, Virginia; Paul (and Dani) Christophersen of Riverside, Alabama; Peter Christophersen of Waialua, Hawaii; and John, Sarah, and Sam Christophersen of Fairfax Station, Virginia.
Cleo was preceded in death by her parents, Enoch and Gertrude (Kyllo) Skirvin, siblings Ruth (Fogelberg), Elsie (Rivenes), Carl, Walter, Florence (Howe), Rose (Fishe), and Ione (Gersch).
In addition to her immediate family, Cleo is survived by two brothers Paul and Charles, and two sisters Deborah (Weaver) and Diane (Johnson), along with numerous nieces and nephews.
A celebration of her life was held at Grace Bible Church in Lorton, Virginia, on February 15, 2018. The funeral service and interment will be at 1:00 pm on Sunday, March 4th at Evergreen-Washelli Cemetery in Seattle, Washington, with private viewing available 1 hour prior to the service.