Rachel Eunice (Waehlte) Chapman
---
Rachel Eunice (Waehlte) Chapman
September 6, 1927 - October 12, 2013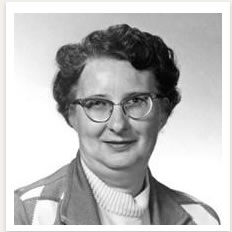 Obituary A private graveside service will be in Willamette National Cemetery for Rachel Eunice Chapman, who died October 12, 2013 at age 86.
Rachel was born September 6, 1927, in Oregon City to Rev. Frederick and Stella (Barnett) Waehlte. She grew up in Mulino with sister Marjorie Dobias and brother Karl and Paul Waehlte.
She married Kenneth Chapman (d.) in 1949 and thereafter lived in Tigard.
She worked as a credit manager for General Electic Credit Coproration for 30 years and served as vice-president of the Credit Women's Association.
Survivors include her son Wayne, daughter Sharon, grandchildren Charis and William, daughter-in-law Marilyn, and many nieces and nephews.
The family suggest remembrances to the American Cancer Society or a favorite charity.
Reprinted Young's Funeral Home, Tigard, Oregon. Also Published in The Oregonian on Oct. 20, 2013.