Barbara Pearl (Rich) Chamberlain
---
Date of birth - February 9, 1942
Date of death - January 4, 2022
Barbara P. Chamberlain was born on February 9th, 1942, to Frances and Ira Rich in Woodburn, Oregon, and graduated from Molalla High School in 1960.
Barbara married Norman F. Chamberlain on July 24, 1968, and was a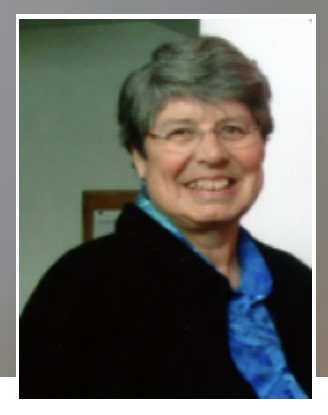 longtime resident of Seattle. She graduated from Seattle Pacific University (SPU) in 1964 and quickly earned two Masters of Education and Mathematics Degrees from SPU and Seattle University.
Barbara had a distinguished career as a math teacher at Shorecrest and Shoreline High Schools. She won the Presidential Award for Excellence in Mathematics and Science Teaching for Washington State in 1985. She was appointed to the Governor's task force in education, and she chaired the Mathematics Standards committee for the Washington State Commission on Student Learning, developing the Mathematics Learning Standards for the Washington State Superintendent of Public Instruction (SPI) and standards-based math education models locally and nationally (1997-2008).
Barbara was a long-serving member of the Washington State Mathematics Council (WSMC) and was elected to the Hall of Fame in 2013, served as President (1990-92), Co-Chair (1995), Program Chair (1989), and she organized workshops in Teaching Excellence in Mathematics. In 2004, WSMC created the "Barbara P. Chamberlain Award" for outstanding female mathematics educators. She also worked on the planning committees for the National Council of Teachers of Mathematics (NCTM), the Northwest Math Conference (NWMC), and was a member of Alpha Delta Kappa (ADK). Barbara's math colleagues called her "The Mother of Mathematics."
Barbara was a pillar of strength, encouragement, and wisdom for her family, friends, and community. She spent many years volunteering in Southeast Seattle. She and her husband Norman donated the land for the Southeast Seattle Senior Center, and she remained actively involved with the senior center until her death.
She was preceded in death by her beloved husband of 47 years, Norman F. Chamberlain, and her nephew Scot Jain and niece Jennifer Jain. She was devoted to her family and is survived by her sister Judy Jain of Lake Oswego, OR, brother Jerry and wife Kay Rich of Oxnard, California, and nieces Rebecca and Rachel, and aunt Beverly Renoud; her daughters Rebecca Chamberlain and husband Steven Fenwick of Olympia, Bonita and her husband Edward Baczewski of Llano Texas, and Bethany and her husband Mark Greetham of Longbranch; and four grandchildren, Michael and wife Becky Baczewski, Kathryn Baczewski, Trevor and Brendan Greetham; and three great-grandchildren, Paisley, Lucia, and Natalia, and many extended family.
Barbara died peacefully in her home of natural causes on Jan. 4th, 2022. She was much loved by her family, friends, and community and will be missed by all.
A public Celebration of Life for Barbara P. Chamberlain (February 9, 1942 - January 4, 2022) will be held from 3-6 PM, on Saturday, April 30th, 2022, at the SouthEast Seattle Senior Center (SESSC).
People who attend the celebration at the Senior Center must be masked and vaccinated to protect vulnerable populations. The Celebration will also be available on Zoom. On-street parking is available on S. Holly St. as well as in the Cheap Chickadee Thrift Store parking lot adjacent to SESSC. Additional parking is available at the Brighton Apartments in the Guest Parking located near the south fence of the parking lot on Rainier Ave. For more information, contact Lynda Greene at the SouthEast Seattle Senior Center (206) 722-0317; lyndag@sessc.org).