Virginia (Schoenborn) Dunton Burley
---
Date of birth - March 12, 1925
Date of death - November 29, 2019
Virginia, a life long resident of Eldorado, Liberal and Molalla, Oregon, passed away Friday, November 29th surrounded by her loving family.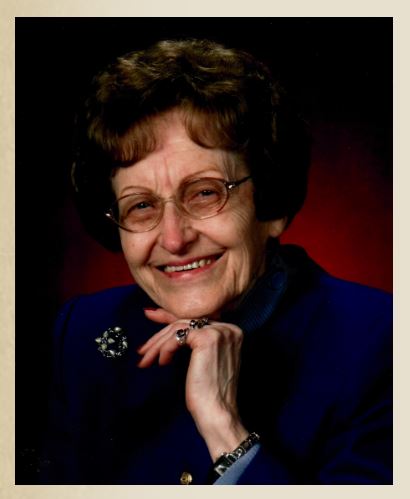 Born to Henry and Kate Schoenborn on the Family homestead that her grandfather built on Schoenborn Rd. She graduated from Molalla High School, attended Tacoma beauty school, and married Elmer Dunton on December 24, 1942. She honored God and demonstrated His love by sharing her life through ministries in her church, community, and her Real Estate business.
She was happily married to Elmer Dunton for 27 years, She enjoyed her marriage to Charles Burley for 23 years. She had 3 brothers, 1 sister and a foster son who preceded her in death. Family left behind include her brother, Walt (Caroline) Schoenborn; sons, Vic (Nancy) Dunton, Lynn (Donna) Dunton; foster daughter Jeaninne Soehnlein; 5 grandchildren, 10 great grandchildren, 1 great-great grandson and a large extended family of cousins, nieces and nephews.
A viewing will be held at the Molalla Funeral Chapel on Friday, December 13th from 12 noon to 4:00 pm.
A Celebration of her life will be at the Molalla Church of the Nazarene on Saturday December 14th at 10:00 am. Written tributes would be appreciated and may be read.
In lieu of flowers, the family suggests a memorial fund for Compassionate Ministries at the Molalla Church of the Nazarene.