Richard Grant Buckovic
---
Date of birth - February 7, 1927
Date of death - June 6, 2019
Former Molalla resident, Richard "Dick" G. Buckovic, 92, passed away on Jun6, 2019 at Bonaventure in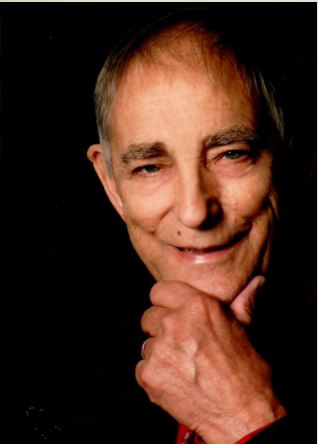 Albany, Oregon.
Dick was born in Napavine, Washington to Joseph and Bertha Buckovic on February 7, 1927. He attended Napavine High School, graduation in 1946. He played basketball and football while in high school, playing on the undefeated team of 1944. His high school years were interrupted by military service in World War II. After earning an honorable discharge from the Navy at the war's conclusion, Dick returned to Napavine to complete his high school education, graduation in the class of 1946.
Dick attended Oregon State College (now Oregon State University) graduation in 1950 with a Bachelor of Science degree in general agriculture. He went on to graduate school at Oregon State, where he earned a Master of Science degree in agricultural farm crops in 1952.
On August 20, 1950, Dick married Mary E. McCall in Rainier, Oregon. The lived in Corvallis, Oregon while completing school and then moved to Scio where taught at Scio High School for three years.
In 1955, The Buckovics moved to Salem where Dick Taught on year at North Salem High School before moving to Molalla in 1956 where Dick taught vocation agriculture for 26 years at the Molalla Union High School, retiring in 1983.
For much of the 60s, Dick and Mary raised strawberries on their property and in 1972 started a evergreen plant nursery which they had for 20 years.
Dick was active in politics and served on the Molalla City Council, serving 2 terms as mayor from 1973-1980.
Hobbies included fishing, hunting, mining exploration and traveling around the United States, Canada and Europe, along with New Zealand, Australia, and the Caribbean Islands.
He was proceeded in death by his parents, Joseph and Bertha Buckovic; two brothers; Fred and Warren Buckovic, his wife; Mary, and son; Mark Buckovic.
He is survived by his daughter; Linda (Mike) Garcia of Albany, Oregon; grandchildren, Erin and Ryan (Elizabeth) and great grandchild; Jayce of Albany; sister in law, Anna Neer of Longview, Washington and numerous nieces and nephews.
A private family burial will be held at Willamette national Cemetery on a June 18, 2019.
A celebration of life will be held at the Arrowhead Golf Club also at a June 22, 2018 at 1 pm.
In lieu of flowers the family suggests contributions to be made to the Molalla Methodist Church in Dick's name and the Alzheimer's Association, Alzheimer's, 1650 NW Naito Pkwy #190, Portland, Oregon 97209.
---