Esther C. (Shaver) Brady
---
Date of birth - October 4, 1943
Date of death - March 22, 2019
Esther C. Brady Esther C. Brady died at her home in Molalla, Ore. on March 22, 2019 after suffering a long illness. She was born on October 4, 1943 to Clarence and Bessie Shaver in Oregon City, Ore.
She worked for Mt. Hood Trucking/Graves Logging for 34 years until her retirement in 2006.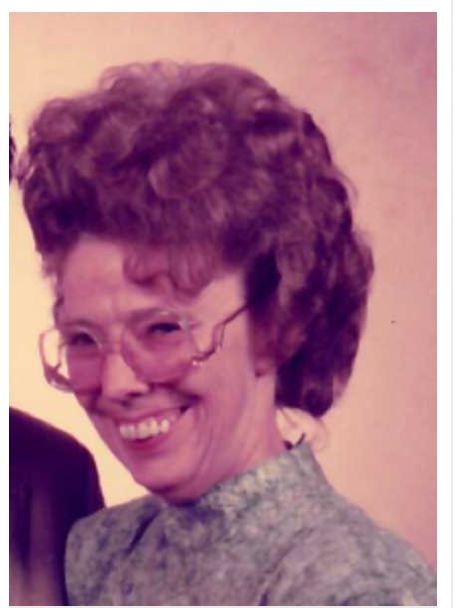 Esther was involved in the Molalla Women of the Moose, Molalla Adult Center – Nutrition Program, Woodburn Eagles, Meals on Wheels in Molalla. She enjoyed fishing and working on plastic canvas during her retirement. She also loved to make her special Chocolate Chip Cookies for everyone.
She was preceded in death by her Parents; brothers, Clarence, Eldon and Wayne Shaver; and her Sister Lesna Brandli. She is survived by her Husband Lowell Brady of 48 years; brother, Roy Shaver of Keizer, Ore.: and sister, Wanda James of Molalla, Ore.; and Many Nieces and Nephews. She was buried at Adams Cemetery at a Private Burial on Thursday, March 28, 2019. A memorial service was held at Molalla Moose Lodge on Thursday, March 28, 2019 at 1:00 pm.
In lieu of flowers, please give donations in Esther's name to the Molalla Adult Center Nutrition Program or to CarePartners Hospice.