Jeffrey "Jeff" Bond
---
Date of Birth - July 4, 1951
Date of Death - June 30, 2022
Jeffrey "Jeff" Bond passed peacefully into eternity Thursday, June 30, 2022, while in care at La Grande Post Acute and Rehab. God mercifully answered Jeff's prayer to be set free from the mental and physical anguish that plagued him for many months. Jeff asked his Lord and Savior Jesus Christ to take him home while sleeping, and God answered that prayer.
Jeff was born in Oregon City, Oregon, on July 4, 1951, to Theodore Givens Bond and Grace May Bond. Jeff graduated from Molalla Union High School in 1969. It was there that he first dated the woman he would marry 28 years later, Linda Marie Hammons.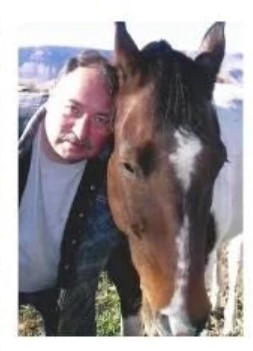 In the interim between high school graduation and his marriage to Linda, Jeff served in the Oregon National Guard and had a career as a real estate broker.
Jeff was an avid scuba diver and skilled underwater photographer. He enjoyed scuba diving in the Pacific Northwest, the Caribbean and Hawaii. Jeff also enjoyed snow skiing and traveling.
After marrying Sandra Sibert in 1982, Jeff lived in Wasilla, Alaska, for 10 years. Jeff loved adventure, and living in Alaska suited him well. He enjoyed many hours of "combat fishing" for salmon on the Kenai and halibut in the ocean. He also enjoyed hunting for moose and caribou. When a downturn occurred in the economy he returned to the Molalla area.
After his divorce from Sandra in 1991, Jeff ultimately settled in Silverdale, Washington, where he worked as a real estate agent and enjoyed spending time on the Puget Sound with his twin boys, Mike and Ryan, and as many of their friends as they could pack into the truck. Boating, crabbing and camping were favorite activities. Many little boys had an opportunity for outdoor adventures that they would not have had otherwise!
In 1996 Jeff reconnected with Linda and they were married. Initially they lived on Hayden Island in a floating home where Jeff continued to enjoy boating and fishing. Linda's granddaughters, Ashley and Racheal Jones, became part of the family mix.
In 2005 Jeff and Linda bought a small ranch in Union, Oregon, and Jeff began building a small cattle and haying operation. Having worked on his father's turkey ranch as a young man and raising cattle for his FFA project, he enjoyed getting back into agriculture. He showed Linda a lifestyle she had never experienced before, and they both loved the time they spent together at Lone Hawk Ranch.
More than anything else, Jeff leaves behind a legacy of love. Although Jeff's twin boys were not his biological sons, he could not have loved them more. For their entire lives he has been the real "Dad." He did not hesitate to take Ashley and Racheal into his home when they needed foster care and became their beloved "Grumpa." He did not hesitate to take Linda's mom into the home when she suffered from dementia and needed care.
Jeff considered his greatest accomplishment leading his boys to Jesus and the cross. In fact, shortly before his death he described this as his whole reason for living and dying.
Jeff had been the pitcher on the high school baseball team and recently quipped that the closer he got to heaven, the more he wanted to "kick the dirt off his cleats and run home!" He added, "The umpire's going to pronounce me 'safe'!"
Jeff leaves behind his wife, Linda; his sons, Mike and Ryan, and stepson, Josh Frazier; his sister, Jill Talley; grandsons, Riley and Maverick; and granddaughters, Lilly, Ashley and Racheal. Jeff was preceded in death by his parents; older sister, Joyce Young; and stepson, Nick Frazier.
Friends are invited to a celebration of Jeff's life on Sunday, Sept. 4, at 1 p.m. at Lone Hawk Ranch, 57899 Hwy 237, Union, Oregon.