Patricia (Orcutt) Birkel
---
Date of Birth: September 16, 1931
Date of Death: November 28, 2020
Patricia ("Pat") Birkel passed away on November 28th with her five children surrounding her with love: Julie Birkel, Linda Birkel, Laurie Birkel McCaskill, Pam Birkel and Doug Birkel. All her grandchildren were also grateful and blessed to have spent special time with her during the last few weeks of her life: Jack McCaskill, Sam McCaskill, AJ Chaikovsky, JJ Chaikovsky, Bruce Birkel, and Eloise Birkel. She was an amazing and loved mother-in-law to Tim Chaikovsky, Bryan McCaskill, John Borowczak, and Nikia Clarke. Pat's home was full of love, and music and joy in the end as it was throughout her life.
Pat was born on September 16, 1931 in Portland, grew up there and in Molalla, Oregon, attended Oregon State University, and then made Palo Alto her home after she transferred to Stanford University. She met the love of her life there,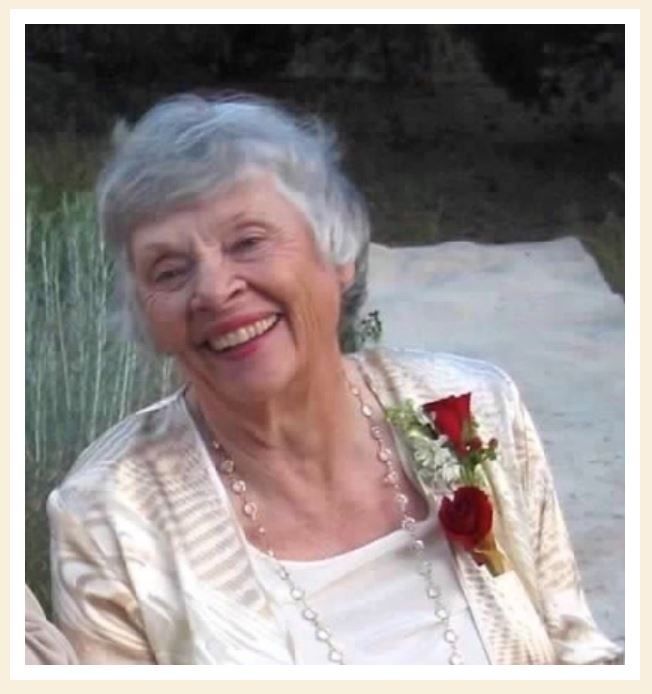 William ("Bill") Birkel, who died in 1997. She earned her Bachelor of Arts degree and then a Masters in Education at Stanford. After a stint teaching high school Speech and Debate, Pat poured her love, intellect, joy of learning, integrity, grace, and wonderful laughter into raising her children, while contributing in numerous ways to the Palo Alto Unified School District. She never stopped exploring new passions, later earning a Masters Degree in Linguistics from San Jose State, teaching English as a Second Language there, taking gourmet cooking classes, learning French in her later years and traveling to France to speak as much as she could.
Children were the centerpiece of her life, and it was all about her kids (4 girls and a boy), grandkids (5 boys and a girl), their friends, and anyone who could use a loving boost. Her house was full of the music of her joyful piano playing, and renowned for after-school snacks of multiple flavors of ice cream and homemade chocolate chip cookies. Providing a home to pets, including dogs, cats, Pokey the Tortoise, parakeets, fish, pollywogs, guinea pigs, rats, lizards, and frogs, she would crawl under the house or reach into dark holes to rescue pet mice and hamsters. She nurtured a love of learning, reading, playing games and solving mind puzzles. Having grown up as a "soda jerk" in her father's Molalla pharmacy, Orcutt Drug Company Store, she mischievously helped her grandchildren make ice cream sundaes for breakfast.
Palo Alto was Pat's home for 45 years and she is being laid to rest at Alta Mesa Cemetery next to Bill. Her family is comforted knowing they are now sailing and skittering in the heavens together.