Johnnie Odell Bennett, Jr
---
June 27, 1960 ~ May 23, 2017 - Professor of Photography at George Fox University since 2003
Johnnie "John Odell Bennett, Jr., 56 of Oregon City, Ore. died May 23, 2017, in a traffic accident on Hwy 99 E in Oregon City.
John was born in Oregon City, on June 27, 1960. He graduated from Molalla Union High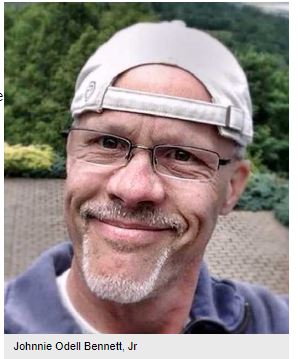 School in 1978, studied art at East Tennessee State University and received a Professional Photography certification from New York Institute of Photography in 1984. He was a successful commercial photographer with his own studio, he worked with Disney Studios and most recently Iridio Photography in Oak Grove, Ore. He was also a Professor of Photography at George Fox University since 2003.
John had a zest for life, a great sense of humor and a positive outlook that uplifted family, friends, co-workers and anyone he met. He was a believer who strived to live more like Jesus Christ each day, and he lived his faith with a very real and attractive quality. John was a devoted husband and father, often quick to share the latest accomplishments of his children and the enjoyable times they spent together.
John and his wife, Nancy supported The Canby Center, a community based outreach. They also opened their home for church small group meetings, foreign exchange students and in recent years adopted their two youngest daughters.
Beyond his love of photography, John's hobbies included tennis, hacky sack, racketball, remote glider planes, playing golf, making home brew beer, riding motorcycles, raising chickens, sheep, a llama and blowing up gophers.
John was preceded in death by his mother, Darlene (Brown) Bennett.
He is survived by his wife, Nancy Bennett; daughters, Shelby, Macaela, Destiny, Jasmine; father, John Bennett, Sr.; sister, Mona Oviatt; brother, Scott Bennett; 13 aunts and uncles; and many nieces, nephews and cousins.
A memorial gathering for John was held at 1 p.m. on May 28, at Bethany Church, 450 South Ivy Street, Canby, Ore. There will be a reception with light refreshments following the service.
In lieu of flowers, donations may be made to The Canby Center,
or YouCaring for John's Family
www.youcaring.com/bennettfamily-831033?fb_action_ids=878448371244&fb_action_types=youcaringcom%3Adonate