Sharon Kay (Green) Arnce
---
Date of Birth : September 3, 1939
Date Deceased : September 11, 2018
Sharon Kay Arnce, age 79, of Oregon City, Ore. passed away in the early hours of Tues., Sept.11, 2018.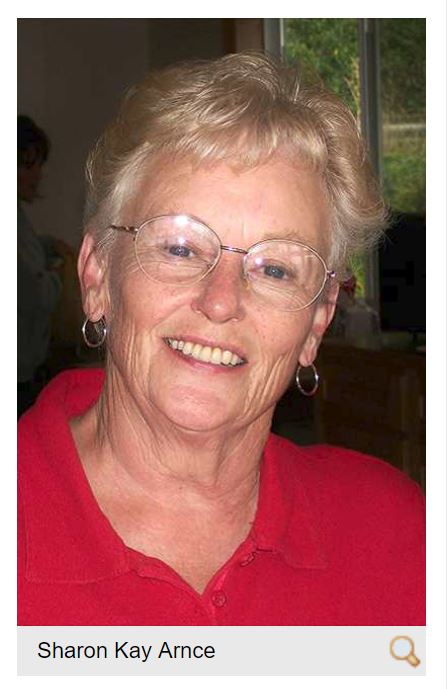 Born Sept. 3, 1939 in Gordon, Neb, she was the daughter of Ray and Thelma Green. Sharon was a beloved daughter, sister, wife, mother, grandmother, great-grandmother and friend. She had passion and pride for her large circle of family and friends. A master of arts and crafts, she loved spending time in her garden; she had an uncanny green thumb with flowers, plants, and landscaping.
Married to George W. Arnce in 1958, she is survived by their five children, Sandy Quintero (John), Sherry McCuistion (Brian), Steve Arnce (Yvonne), Gail Weninger (Ryan), and Gary Arnce (Shannon). She also left behind 13 grandchildren; 12 great-grandchildren; one sister, Shirley Naylor; two brothers, Loyd and Jerry Green; along with loving in-laws, nieces, nephews and a host of longtime friends.
Sharon was preceded in death by her husband, George and grandson, Kyle.
Memorial services will be held at 2 p.m. on Thurs., Sept. 20, 2018 at United Methodist Church, 18955 S. South End Road, Oregon City, Ore. She will be interned alongside her husband at Mountain Veiw Cemetery in Oregon City, Ore.
Memorial donations in lieu of flowers, may be made to "Plant America" at www.gardenclub.org/