Robert Franklin Archer was born April 15, 1930 to Leonard and Lydia Archer in McPherson, Kansas; passed away November 19, 2011.

Shortly after birth, his parents, traveling with him in tow, pulled a home-built trailer to settle in Molalla, Oregon, where he attended high school and met his wife (Ruth) of 62 years.

After working for Molalla Forest Products, Dad relocated his growing family to Tacoma to begin a business he named Certified Hearing Center. He stayed in Tacoma until the end, in the mean time coaching Little League baseball (Trinity Lutheran Giants), became President of the Tacoma Sportsmen's Club, and the Exalted Ruler of the Lakewood Elks Lodge 2388.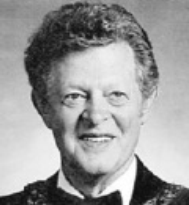 He loved Mt. Rainier and the outdoors, a love he passed on to his children. He, while in his late seventies, volunteered his time to the Washington Trails Association, clearing trails for the benefit of future generations. Over the years he was our best supporter, cheerleader, fan, and best friend.
Dad passed away after a 3-year battle with cancer. Gosh, how we miss him. He was always there for us and others. Always remembering him are his wife Ruth, his sons Robert E. (Nina), Don, Mike (Dixie), and Steve, and daughter Kathy (Mike) Pribnow, as well as 5 grandchildren (Joshua, Cylus, Celeste, Elisha, and Abby) and 6 great-grandchildren, plus 3 sisters in Illinois, Diane (Bill) Leis, Joanne (Ron) Gengel, and Elsie (Ken) Higgins.
We'd like to proclaim a huge thank you to "Wonderful" nurse Pat, Vicky, Peg, and Penny of Hospice for their incredible care.
Memorials in Dad's name can be given to Hospice Good Samaritan Foundation.
Dad's memorial service will be December 10, 2011 at 10am at the Lakewood Elks 2388 Lodge, 6313 75th St. W., Lakewood, WA.