James Lawrence Allison, age 77, born September 21, 1934, died Feburary 12, 2012.

Jim was born on Sept. 21, 1934 in Grants Pass, one of eight children born to Byron L. and Marie B. (Bangasser) Allison.

Jim graduated from Molalla High School in 1952. In August 1953, he entered the United States Army. He served in the Army until August 1956 and in the Army Reserve from August 1956 until his discharge in September 1961. .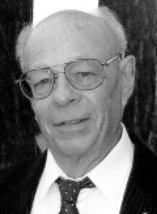 On March 18, 1957, he married Carole Jeanne Aho in Vancouver and together they had five children, Wendy, Stacy, Sidney, Rodney and Leslie.
Jim received a B.S. degree from Idaho State University in 1960 and began his teaching career in John Day, before relocating to Woodburn in 1964, where he taught science and coached at MacLaren School for Boys until his retirement in 1994.
Jim is survived by his wife, Carole; their children; and six grandchildren, Nicholas, Samuel, Zachary, Andrew, Sarah and Ella. Jim is also survived by a sister, Barbara; and a brother, Robert.
Jim was a Jack-of-all-trades, a Johnny-on-the-spot and a devoted grandfather who loved Oregon's back roads and his own back yard, gadgets and practical jokes, Johnny Cash and Louis L'Amour, and especially motorcycles. Jim was a proud and active member of Mt. Scott Motorcycle Club from 1974 until his death.
A celebration of Jim's life will be held at 1 p.m. Saturday, Feb. 18, 2012, at The Farmstead Restaurant at Arrowhead Golf Club in Molalla. A private interment will be held at a later date.
Published in The Oregonian on February 15, 2012