Thomas Carl Adamscheck
---
Date of Birth : June 21, 1950
Date Deceased : March 12, 2018
Thomas Carl Adamscheck passed away March 12, 2018. He was born June 21, 1950 to Wilbur and Jeanette (Lundeen) Adamscheck in Seaside, Oregon.
Tom moved with his family to Bremerton, Washington when his father, a pipefitter, went to work at the Naval Shipyards. He attended elementary school at East Bremerton Elementary.
The family moved to a 20 acre farm in Molalla in 1965. He attended William Knight Elementary and played his grandfather's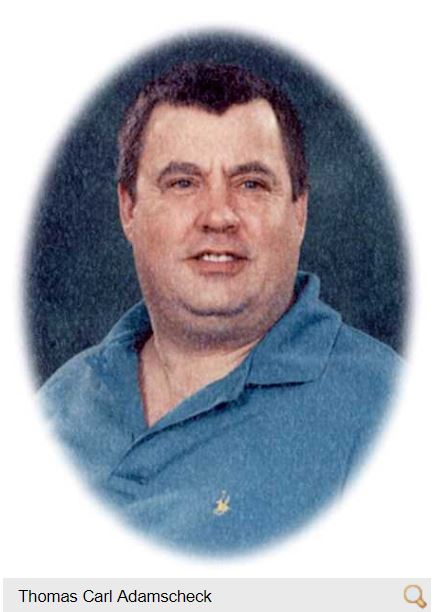 cornet in the school band. He graduated from Molalla high School in 1969. After high school he attended Clackamas Community College for 3 years. Tom enlisted in the Air Force and served for 4 years and later served 4 years in the National Guard.
Tom married Lin Thi November 1, 2006 in Vietnam and returned to the United States. He worked as a custodian for Canby School District from December 1981 to until his retirement in June 2010.
Tom loved fishing, hunting, gold panning, horseback packing and he was an avid rock hound. He attended Canby Foursquare Church and was a member of Rocky Mountain Elk Foundation.
He is survived by his beloved wife Lin Thi, sister Joanne (Ruben) Arevalo, Mt. Angel, OR., nephew Michael Bullerwell, Canby, OR., niece Elaina Kampert, Canby, OR., aunt Doris Lundeen, St. Croix, WI., Friend Judy (Jim) Roth, Vancouver, WA., God sons Anthony Govero and Corey Roth both of Pocatello, ID. and many great nieces and great nephews. He was preceded in death by his parents Wilbur and Jeanette ( Lundeen) Adamscheck and sister Janet Bullerwell.
A celebration of Life was held March 18, 2018 at Canby Funeral Home and a Committal Service was held March 19, 2018 at Willamette National Cemetery..