John Warren Adams
---
Date of birth - July 30, 1946
Date of death - September 4, 2021
John Warren Adams Salem - John Warren Adams died at home on September 4,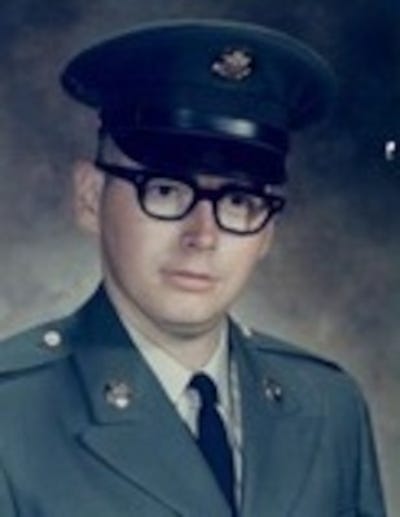 2021. He was born to Warren and Miriam Adams on July 30, 1946 in Oregon City. Third in the family, after sisters Cora and Delores, he had a happy childhood growing up as a small-town boy in Molalla. His heroes were cowboys, he rode a spirited horse, and he loved the Buckaroo. At a young age, he developed a wry sense of humor that was his lifelong trademark. In high school he was on the tennis team, acted in school plays, and was a member of DeMolay. He worked on the Molalla High School newspaper staff and went on to major in journalism at University of Oregon where he earned his Bachelor's degree.
John worked summers at Yellowstone National Park as a teenager, and always considered the park to be a sacred place and his second home. During college his high school friendship with Sandra Dahl bloomed into romance, and they were married after graduation 53 years ago.
John was drafted into the US Army and served with honor and distinction in Vietnam. He was awarded the Bronze Star and Army Commendation Medal. The cancer that he battled for nearly twenty years had its origins in exposure to Agent Orange defoliant in Vietnam. John was a peaceful patriot, proud of his country and of his service, but against war and a member of Vietnam Veterans Against the War, the ACLU, and other peacemaking and social justice organizations.
John and Sandra raised their children Emily and Martin in Salem. Family life was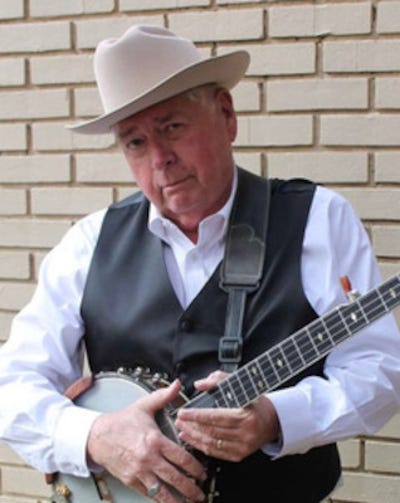 centered around church activities, hiking, camping, travel to national parks, and, with Sandra, roller skate and ballroom dancing and world travel, including a trip to Norway that opened new doors with extended family there. He was a member of Westminster Presbyterian Church.
John retired after over thirty years with the State of Oregon Employment Department, as a supervisor in the Albany and Salem local offices and as the manager of statewide employment and training programs in the central office. In addition to his dedication to public service, John had a second calling: old time music and the banjo. It became his passion and his legacy.
Already a folk guitar player from his teen years, in his thirties John learned banjo and became proficient in the old time clawhammer style (which he would kindly point out was NOT bluegrass). He built a kit banjo and took a class in string band at Chemeketa. Soon he was playing with the group Gypsy Myth and went on to play with many other bands including Liberty Road, Biscuit Creek String Band, The Usual Suspects, the Portland Megaband, and the Orchard Mountain String Band. John attended campouts and festivals throughout the Northwest and participated in jam circles in the local area. He hosted house concerts, workshops, and jams in his home, including the ubiquitous annual Strawberry Jam. He was a co-founder of the Polk Folklife Festival. He said that through his music, he was proud to have made "tens of dollars." He played at Westminster's art festival and annual corn feed, Bethel Heights winery events, the Polk, Marion County, and Oregon State Fairs, festivals at Mission Mill, North Friends square dances, weddings and parties, and countless other gigs. His most recent group, Orchard Mountain String Band, recorded two CDs. He co-produced a KMUZ radio program featuring old time music, "Up in the Hollar." His greatest joy was jamming with friends. He is widely known and admired for his talent, mentorship, and his musical friendship.
Survivors include his wife Sandra, daughter Emily Witczak (Eric), son Martin Adams, grandchildren Makayla, John, and Eric Witczak, Burke and Leif Adams, and great granddaughter Lilyann Sisco. John is also survived by his sisters Cora Brown (Dean) of La Center, WA, and Delores Erb of Oregon City, five nieces and nephews, many great nieces and nephews, and a sweet Corgi named Rosie. He is predeceased by his parents and a grandson, Tristan, who was stillborn.
The family is grateful to his physicians and Kindred Hospice for their care during his illness, and to all his many musical friends for their encouragement and support. John appreciated you all.
A memorial service is planned for 10:30 a.m. on Sat., Oct. 2, 2021, at Westminster Presbyterian Church, 3737 Liberty Rd. S, Salem, OR 97302, if Covid restrictions permit. Masks are required. The service will be streamed on YouTube, with a link from the church website. Memorial donations are suggested at Marion Polk Food Share or any peacemaking organization of your choice. Arrangements by City View Funeral Home.
Posted online on September 10, 2021