Shawn Jason Woolcock
Born August 11, 1973, Died December 17, 1988
Scott James Woolcock
Born October 21, 1971, Died December 17, 1988
Shawna Marie Nizzi
Born March 25, 1973, Died December 17, 1988
Blake Erin LaBarre
Born March 5, 1973, Died December 17, 1988

---
From the 1989 Arrow: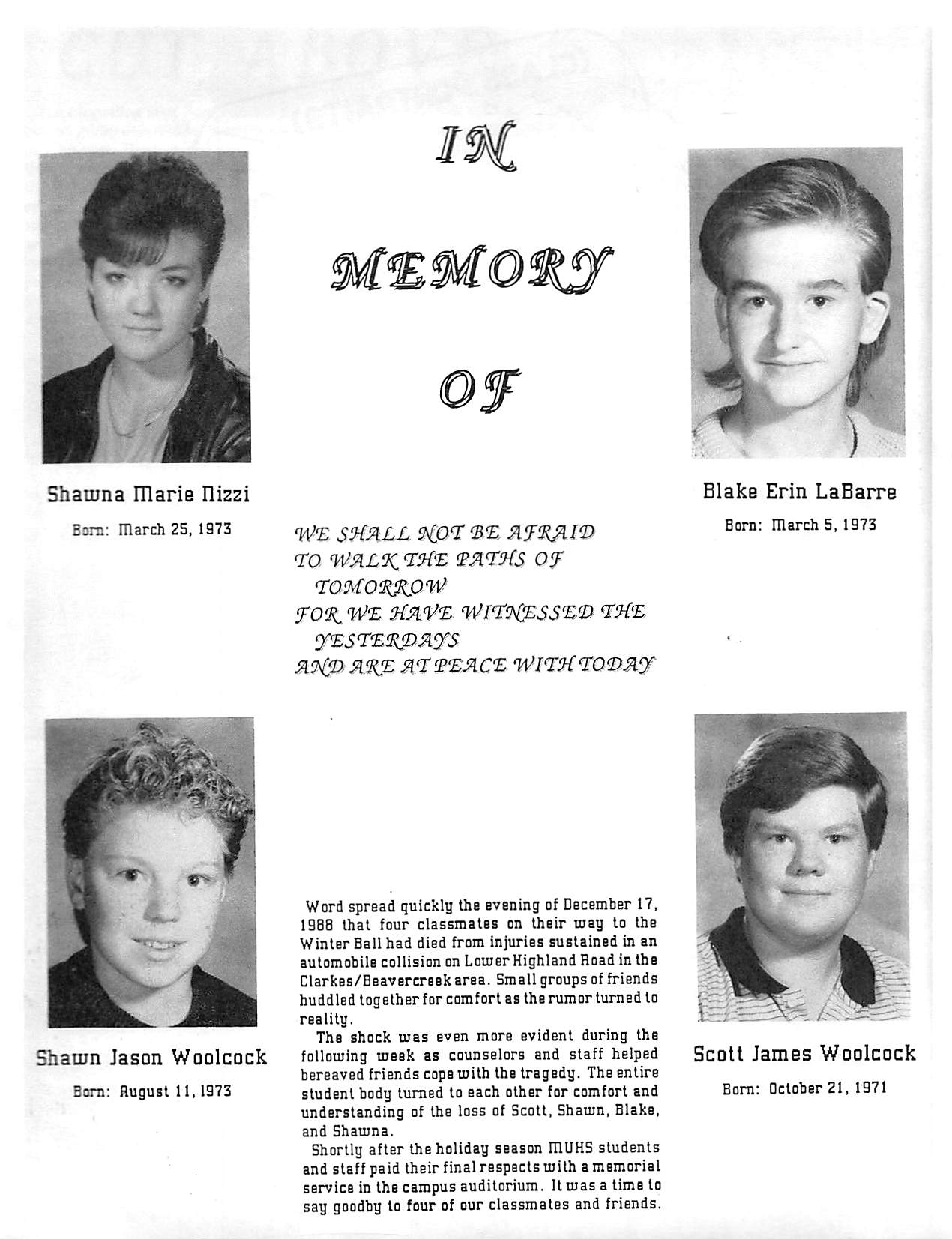 Word spread quickly the evening of December 17, 1988 that four classmates on their way to the Winter Ball had died from injuries sustained in an automobile collision on Lower Highland Road in the Clarkes/Beavercreek area. Small groups of friends huddled togehter for comfort as the rumor turned to reality.
The shock was even more evident during the following week as counselors and staff helped bereaved friends cope with the tragedy. The entire student body turned to each other for comfort and understanding of the loss of Scott, Shawn, Blake and Shawna.
Shortly after the holiday season MUHS students and staff paid their final respects with a memorial service in the campus auditorium. It was a time to say good-bye to four of our classmates and fdriends.
Vaya con Dios!